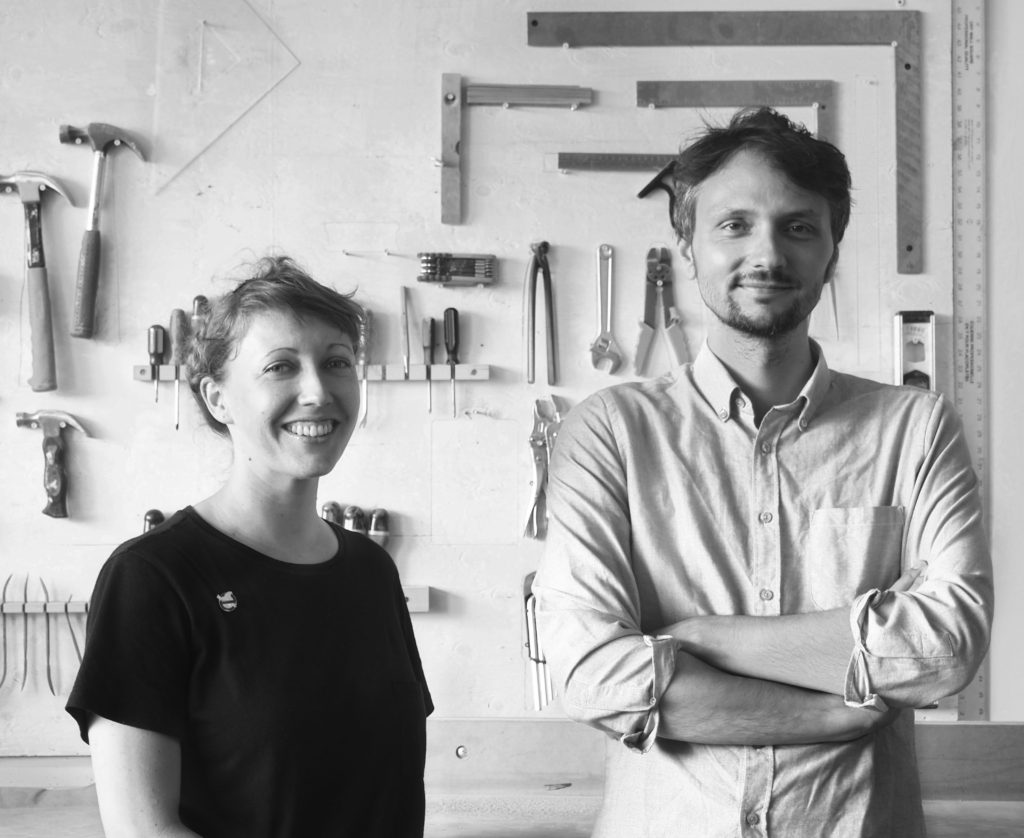 About us
The studio Atelier C.U.B is the result of a collaboration between two artisan-designers: Sophie Gailliot and Richard Pontais.
Under the name of Atelier C.U.B (the acronym C.U.B stands for the union of Leather and Wood, Cuir Union Bois in French.), they develop a common language, using their favorite materials. Leather and wood unite in their creations to make one. With this choice of materials, the purpose is to made objects
that will last and age well.
By reinventing and questioning each materials function through warm contemporary furniture, one of a kind pieces to the small series.
Combining the capabilities of current techniques with the traditional craftsmanship of cabinetmaking and leather goods, together they develop ideas and create in their workshop, place of experimentation.
The result from their eclectic life experience and various inspirations in painting, photography and
achitecture such as Karl Blossfeldt, Bernd and Hilla Becher or Vassily Kandinsky, is a unique shape in
their furniture pieces.

Press