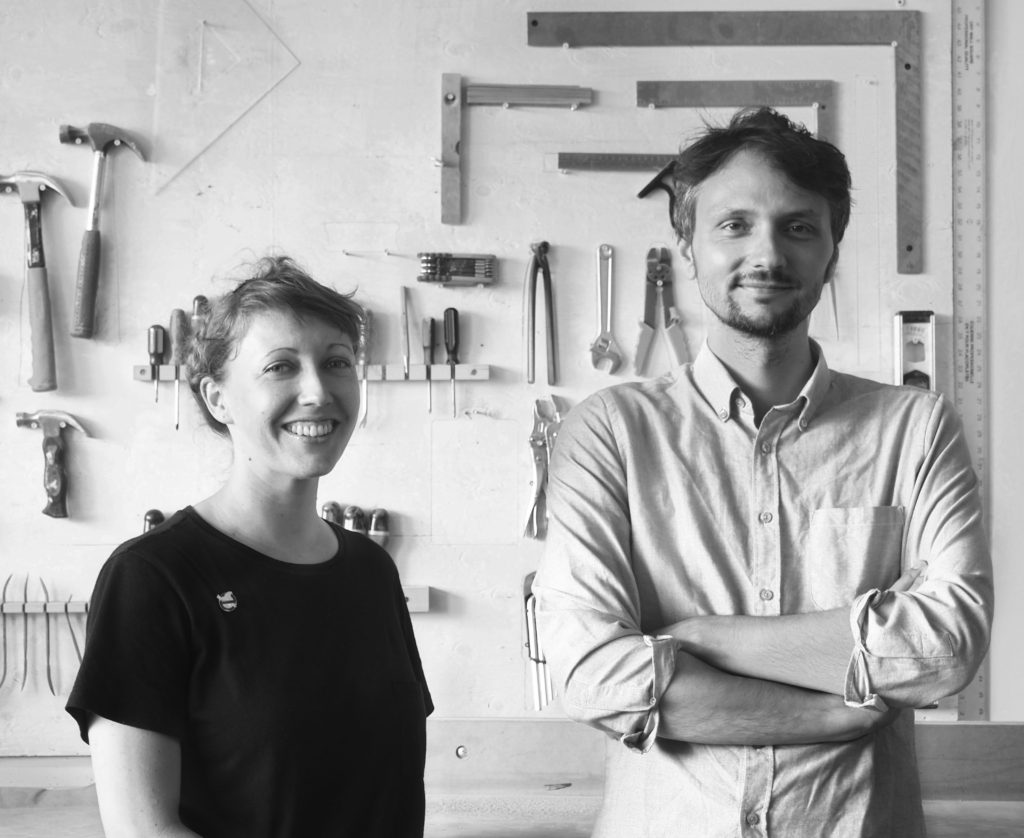 About us
The studio Atelier C.U.B is the result of a collaboration between two artisan-designers: Sophie Gailliot and Richard Pontais. Under the name of Atelier C.U.B, they develop a common language, using their favorite materials. Leather and wood unite in their creations to make one. With this choice of materials, the purpose is to made objects that will last and age well.
By reinventing and questioning each materials function through warm contemporary furniture, one of a kind pieces to the small series.
Combining the capabilities of current techniques with the traditional craftsmanship of cabinetmaking and leather goods, together they develop ideas and create in their workshop, place of experimentation.
The result from their eclectic life experience and various inspirations in painting, photography and architecture such as Karl Blossfeldt, Bernd and Hilla Becher or Vassily Kandinsky, is a unique shape in their furniture pieces.
Our Commitment 
We are committed to working in the best possible way with respect for the environment.  This is why our creations are made on orders, in the wake of the slow made movement. We have also chosen to work only with local wood species. We also choose leather that do not come from animals bred for their skins and come from tanneries that meet strict environmental standards.
A collaboration? A custom order?
At the workshop, please make an appointment:
(+1)514.625.4538
2177 Masson, H2H 1B1, Montréal, Canada

We'd love to hear from you!
contact@ateliercub.com

Where to find us?
Canada
Espace Flo
312 Fleury West, Montreal
Atelier b
Online Shop
Fabrique 1840
Online shop
U.S.A
WorkOf
Online shop