Atelier C.u.b is pleased to present one of its latest creations: « Sunday Morning ».
A singular side table, with its solid cherry wood base and its top entirely covered with leather, highlighting the technique of leather marquetry. This technique consists in cutting, arranging and gluing pieces of leather of the same thickness to form a pattern. Thanks to the rhythm given by the juxtaposition of colors and textures, this singular table calls for cheerfulness and dreaminess.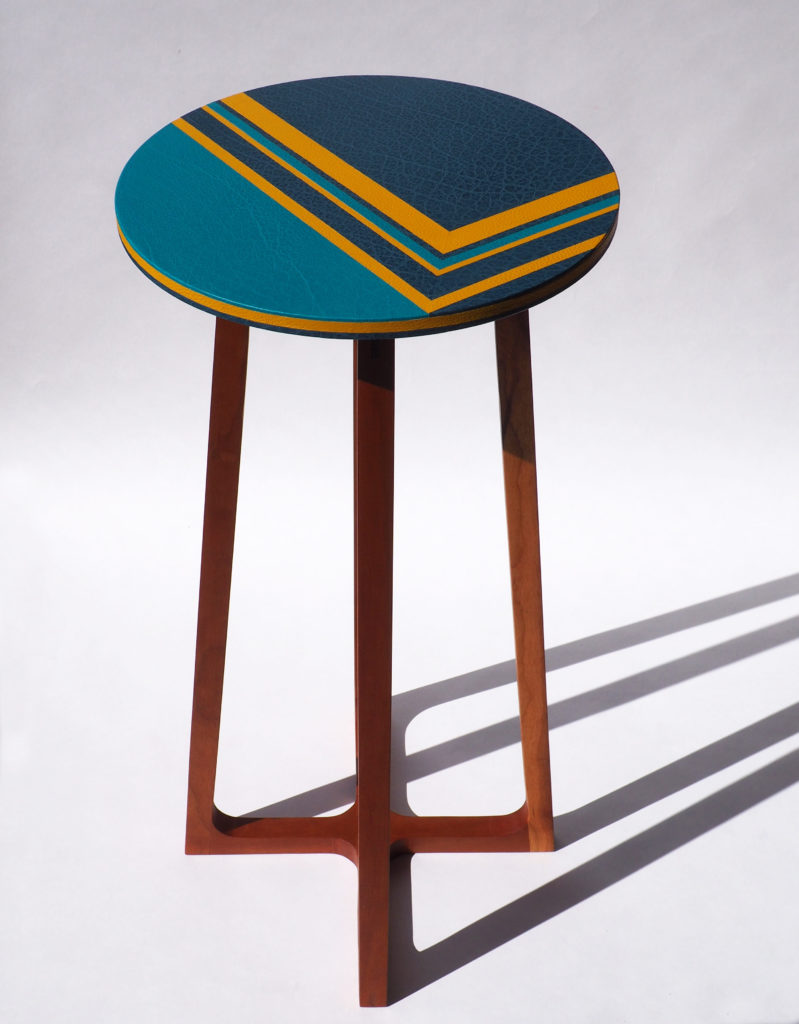 With this new range of wooden furniture decorated with leather marquetry, our approach is to highlight the manual know-how and thus perpetuate traditional gestures by adapting them to a contemporary, useful, aesthetic and ethical design.